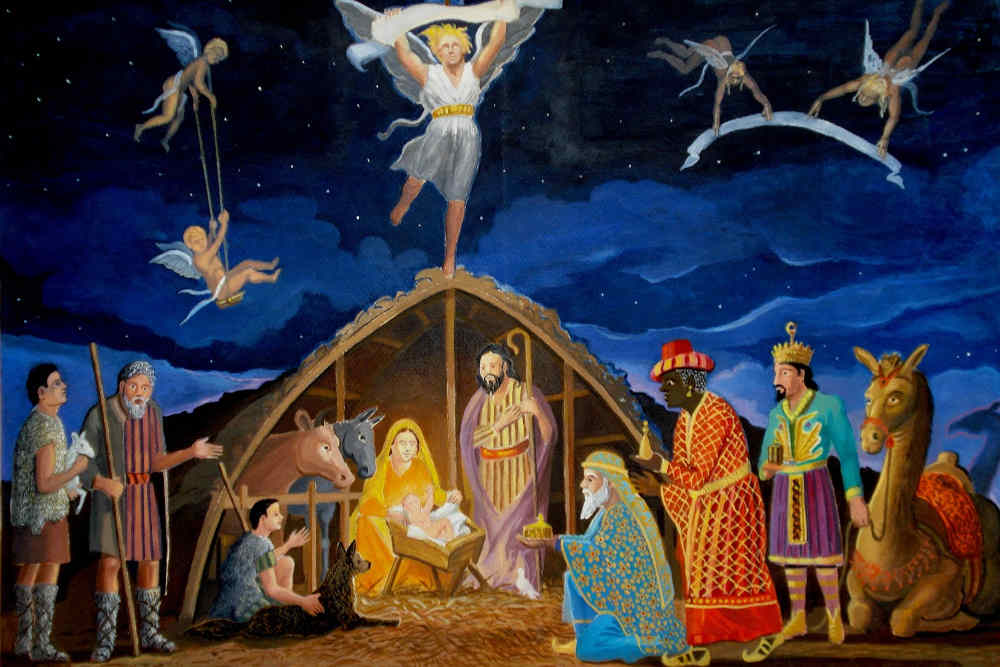 Christmas maxims
Christmas is the perfect time to celebrate the love of God and family and to create memories that will last forever. Jesus is God's perfect, indescribable gift. The amazing thing is that not only are we able to receive this gift, but we are able to share it with others on Christmas and every other day of the year.
Joel Osteen
They err who thinks Santa Claus comes down through the chimney; he really enters through the heart.
Paul M.
My mother-in-law has come round to our house at Christmas seven years running. This year we're having a change. We're going to let her in.
Les Dawson
Christmas is the time of giving just as God gave us His most precious belonging: His only son Jesus Christ.
At Christmas, the birth of Christ, Jesus Christ fills all things abundantly, the most sensitive of us, children, feel Him.
Christmas articles
Faith
With faith we can move mountains we can do and have whatever we want. How, then do we acquire faith? Let me tell you that faith consists of two parts. The smallest is our personal faith. The biggest God's faith in us. God makes us a gift: faith. Ephesians 2:8: "For it is by grace you have been saved, through faith—and this is not from yourselves, it is the gift of God—"
How do we increase our personal faith? By reading just before we go to bed at night the following words: Mark 22-24: ""Have faith in God," Jesus answered. "Truly I tell you, if anyone says to this mountain, 'Go, throw yourself into the sea,' and does not doubt in their heart but believes that what they say will happen, it will be done for them. Therefore I tell you, whatever you ask for in prayer, believe that you have received it, and it will be yours." When you read the above words have in mind that Jesus Christ is talking to you and He does. Read "Have faith in God" as if Jesus Christ is "cursing" you with these words, as if He transmits to you, puts into you "Have faith in God." Because that is what He does. Please, read and re-read it. Bear in mind that faith is an abstract noun.
Now, the biggest part the gift of faith from God. In the beginning when we pray God gives us little faith. By making good use of this faith God gives us more. The more good use we make of God's faith the more faith God gives us. Use God's faith wisely. If we abuse God's faith we will loose it. Please, pray: "Dear Lord, thank you for the faith you have given us. Please guide us to make always good use of it and to never abuse it. In Jesus name."
Love
Love is a spirit. Spirit is true light. True light is energy. Energy is everywhere.
Love is a spirit. What is a spirit? It is a piece of God. God takes spirit and unites it with the conceived egg(ovum) and becomes a person.
Spirit is true light. When we look at a Saint just above his head we see light. At the transfiguration of Jesus, Jesus was shinning radiating light. John 1:4-5: "In him(Jesus Christ) was life, and that life was the light of all mankind. The light shines in the darkness, and the darkness has not overcome it." John 1:9: "The true light(Jesus Christ) that gives light to everyone was coming into the world."
True light is energy. A definition of light is electromagnetic waves. Electromagnetic waves are emitted by a source of energy and they are energy.
Energy is everywhere. Scientists began to recognize that everything in the universe is energy. Please, click here.
Thus, love is everywhere.
Good thoughts

1.
After
we pray we have good thoughts.
2. When we work, serious work.
3. When we hear classic music from Christian devout composers.
4. When in our neighborhood there is a church.
5. When our next door neighbor prays.
6. When we read the Holy Bible.
7. When we fast (vegetarian not always).
8. When our house is full of Bibles, incense, holy water.
9. When we exercise.
10. When we make love with our wife/husband.
11. When we are talking with a friend (for example in a pub)
12. When we sleep few hours
and
we pray.
13. When we go to church.
14. When we receive Holy Communion (body and blood of Christ).
15. When we do charitable acts.
16. When we confess our sins to a priest.
17. When we obey our confessor (priest).
18. When we are humble.
19. When we watch what we see and hear.
20. When we are in repentance.
Bad thoughts
1. When we swear, call Satan.
2. When we do nothing.
3. When we hear rock music.
4. When our next door neighbour practices sorcery.
5. When our next door neighbour practices orgies.
6. When we read our zodiac, Nostradamus and occult writings.
7. When we eat junk food.
8. When our house contains books of an occult nature or magic.
9. When we are idle.
10. When we make love outside marriage.
11. When we quarrel.
12. When we sleep a lot of hours.
13. When we go to cabaret.
14. When we eat food that a magic spell was cast on it.
15. When we wrong others.
16. When we do not confess our sins to a priest.
17. When we disobey our confessor.
18. When we are proud.
19. When we see and hear tempting pictures and words.
20. When we sin.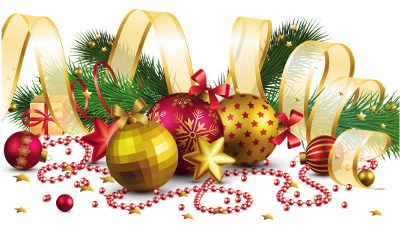 Christmas carol
Christians awake salute the happy morn

Christians, awake, salute the happy morn
Whereon the Saviour of the world was born
Rise to adore the mystery of love
Which hosts of angels chanted from above
With them the joyful tidings first begun
Of God incarnate and the Virgin's Son

Then to the watchful shepherds it was told
Who heard the angelic herald's voice: "Behold,
I bring good tidings of a Saviour's birth
To you and all the nations upon earth
This day hath God fulfilled His promised word;
This day is born a Saviour, Christ the Lord."

He spake, and straightaway the celestial choir
In hymns of joy, unknown before, conspire
The praises of redeeming love they sang
And heaven's whole orb with alleluias rang
God's highest glory was their anthem still
Peace upon earth and unto men goodwill

To Bethlehem straight the shepherds ran
To see the wonder God had wrought for man
And found, with Joseph and the blessed Maid
Her Son, the Saviour, in a manger laid
Amazed, the wondrous story they proclaim
The earliest heralds of the Saviour's name

Let us, like these good shepherds, them employ
Our grateful voices to proclaim the joy
Trace we the Babe, who hath retrieved our loss
From His poor manger to His bitter cross
Treading His steps, assisted by His grace
Till man's first heavenly state again takes place

Then may we hope, the angelic thrones among
To sing, redeemed, a glad triumphal song
He that was born upon this joyful day
Around us all His glory shall display
Saved by His love, incessant we shall sing
Of angels and of angel-men the King

Christmas Byzantine hymn
Your Birth, Christ our God, dawned in the world the light of knowledge in this the star worshipers from a star were taught to worship You the sun of justice and know You dawn from above. Lord we praise You.
Christmas prayer
Lord Jesus Christ by your birth you sanctified the human race. Please, sanctify us always to follow your way.
Christmas Byzantine music
Please, click here.

Go to the Home page.
Go to the Early Jewish Writings.