Differences between Protestantism and Orthodoxy
Holy Spirit
Protestants
Protestants believe that the Holy Spirit proceeds from the Father and the Son.
Orthodox
Orthodox believe that the Holy Spirit proceeds from the Father.
John 15.26: "But the Helper comes, whom I shall send to you from the Father, the Spirit of truth who proceeds from the Father, He will testify of me."
If the Holy Spirit had proceeded from the Father and the Son Jesus would have said it to avoid confusion.
Also, the importance is how the Nicene Creed was originally written and it was written as the Holy Spirit proceeds from the Father.
The way to salvation
Protestants
Grace can only be given by God and is the only way to salvation, not works or personal merit.
Orthodox
Increased regard for ritual and human works/effort in attaining salvation.
Matthew 16:27: Christ: "For the Son of Man is going to come in his Father's glory with his angels, and then he will reward each person according to what they have done."
Matthew 7:21: Christ: "Not everyone who says to me, 'Lord, Lord,' will enter the kingdom of heaven, but the one who does the will of my Father who is in heaven."
Mark 12:28-34: "One of the teachers of the law came and heard them debating. Noticing that Jesus had given them a good answer, he asked him, "Of all the commandments, which is the most important?" "The most important one," answered Jesus, "is this: 'Hear, O Israel: The Lord our God, the Lord is one. Love the Lord your God with all your heart and with all your soul and with all your mind and with all your strength.' The second is this: 'Love your neighbor as yourself.' There is no commandment greater than these." "Well said, teacher," the man replied. "You are right in saying that God is one and there is no other but him. To love him with all your heart, with all your understanding and with all your strength, and to love your neighbor as yourself is more important than all burnt offerings and sacrifices." When Jesus saw that he had answered wisely, he said to him, "You are not far from the kingdom of God." And from then on no one dared ask him any more questions."
Matthew 4:17: "From that time on Jesus began to preach, "Repent, for the kingdom of heaven has come near."
Matthew 25:34-35: ""Then the King will say to those on his right, 'Come, you who are blessed by my Father; take your inheritance, the kingdom prepared for you since the creation of the world. For I was hungry and you gave me something to eat, I was thirsty and you gave me something to drink, I was a stranger and you invited me in,"
Romans 2:6-8: "God "will repay each person according to what they have done." To those who by persistence in doing good seek glory, honor and immortality, he will give eternal life. But for those who are self-seeking and who reject the truth and follow evil, there will be wrath and anger."
1 Corinthians 3:8: "The one who plants and the one who waters have one purpose, and they will each be rewarded according to their own labor."
2 Corinthians 7:10: "Godly sorrow brings repentance that leads to salvation and leads no regret, but worldy sorrow brings death."
Means of salvation
Protestants
Faith in Jesus Christ as having already paid the penalty for your sins. Once a person is saved, he remains saved for ever.
Orthodox
Received at baptism; may be lost by sin; regained by faith and repentance. You must believe Jesus is the only son of God, confess your sins, take part in Holy Mass, must have relationship with Jesus.
Matthew 16:27: Christ: "For the Son of Man is going to come in his Father's glory with his angels, and then he will reward each person according to what they have done."
Isaiah 59:1-2: "Surely the arm of the Lord is not too short to save, nor his ear too dull to hear. But your iniquities have separated you from your God; your sins have hidden his face from you, so that he will not hear."
1 Corinthians 6:10: "nor thieves nor the greedy nor drunkards nor slanderers nor swindlers will inherit the kingdom of God."
Galatians 5:21: "and envy; drunkenness, orgies, and the like. I warn you, as I did before, that those who live like this will not inherit the kingdom of God."
2 Corinthians 7:10: "Godly sorrow brings repentance that leads to salvation and leads no regret, but worldy sorrow brings death."
Human nature
Protestants
"Original sin" inherited from Adam, tendency towards evil, but the sins of the father do not pass through the son, therefore children are holy, and until they reach the age where they can know good from evil, their sins are not held against them.
Orthodox
Humans are free to devote themselves to knowledge and communion in the image of God. We do not inherit the guilt of the original sin (ancestral sin) we inherit the consequences (corruption, death, passions(sins)).
Ezekiel 18:20: "The one who sins is the one who will die. The child will not share the guilt of the parent, nor will the parent share the guilt of the child. The righteousness of the righteous will be credited to them, and the wickedness of the wicked will be charged against them."
Baptism
Protestants
In baptism we renounce Satan and join Christ. Baptism is not rebirth.
Orthodox
The Orthodox baptism includes three exorcisms. Satan is renounced we join Christ. The water is sanctified the baptized is wholly immersed in it three times by the priest. Baptism seals the baptized person with the Holy Spirit. The exact words of the priest are: the seal of the gift of the Holy Spirit. Amen while the priest anoints the baptized with Holy Myron. Baptism is rebirth.
Some protestant denominations practice baptism at the age of twelve years old. While it is good because individuals are educated about Christianity people who die before baptism it is said that they do not go to heaven because they are not cleansed from the original sin.
According to Apostle Paul baptism is death. When we are baptized we die. To exist immediately after baptism we must be reborn. Romans 6:3-4: "Or don't you know that all of us who were baptized into Christ Jesus were baptized into his death? We were therefore buried with him through baptism into death in order that, just as Christ was raised from the dead through the glory of the Father, we too may live a new life."
John 3:3: "Jesus replied, "Very truly I tell you, no one can see the kingdom of God unless they are born again.""
John 3:5-7: "Jesus answered, "Very truly I tell you, no one can enter the kingdom of God unless they are born of water and the Spirit. Flesh gives birth to flesh, but the Spirit gives birth to spirit. You should not be surprised at my saying, 'You must be born again.'""
Significance of Eucharist / Communion
Protestants
Importance as a symbolic remembrance of Christ's death.
Orthodox
Commonly termed Divine Liturgy. This makes present Christ's sacrifice and therefore forgiveness of sins is obtained through it. It is also an encounter with the Risen Christ. The attendants in Eucharist/Communion are sanctified. They receive the Holy Spirit. As the orthodox priest says: "Send your Holy Spirit to us and to these gifts."
Presence of Christ in Eucharist / Communion
Protestants
Christ is present in Spirit, but the bread and wine are merely symbolic of His death, and of the believer's commitment to Him.
Orthodox
During the Eucharist, the Priest calls down the Holy Spirit upon the gifts (the bread and the wine). They then change into actual body and blood of Christ. The precise way in which this happens is a divine mystery.
Chemical analysis of the Holy Communion can take place to prove who is right and who is wrong.
John 6:53-56: "Jesus said to them, "Very truly I tell you, unless you eat the flesh of the Son of Man and drink his blood, you have no life in you. Whoever eats my flesh and drinks my blood has eternal life, and I will raise them up at the last day. For my flesh is real food and my blood is real drink. Whoever eats my flesh and drinks my blood remains in me, and I in them.""
Luke 22:19: "And he took bread, gave thanks and broke it, and gave it to them, saying, "This is my body given for you; do this in remembrance of me."
Sacraments
Protestants
Generally, only two sacraments (also known as Ordinances) are recognized Baptism and the Eucharist. Many Protestants regard the Sacraments as symbols or reminders of grace already given.
Orthodox
There are seven Sacraments (known as Mysteries in Orthodoxy) Baptism, Chrismation, Eucharist, Holy Orders, Holy Unction, Marriage and Confession. Orthodox believe that the Mysteries convey grace to those who participate in them worthily.
Mother of God
Protestants
Virgin Mary is considered favored among women and was chosen by God to be the mother of Jesus through a virgin birth, but is otherwise simply a human with no special attributes.
Orthodox
Virgin Mary is considered favored among women and was chosen by God to be the mother of Jesus through a virgin birth. Thus, she is considered holy, and may be prayed to as an intercessor to God.
Orthodox monks pay special attribute to Virgin Mary because she has performed numerous miracles and appeared to them in a number of times. That is why they worship Her.
Luke 1:28: "The angel(Gabriel) went to her and said, 'Greetings, you who are highly favored! The Lord is with you.'"
Luke 1:41-42: "When Elizabeth heard Mary's greeting, the baby leaped in her womb, and Elizabeth was filled with the Holy Spirit. In a loud voice she exclaimed: 'Blessed are you among women, and blessed is the child you will bear!'"
Luke 1:46-48: "And Mary said:
"My soul glorifies the Lord and my spirit rejoices in God my Savior, for he has been mindful of the humble state of his servant. From now on all generations will call me blessed ,""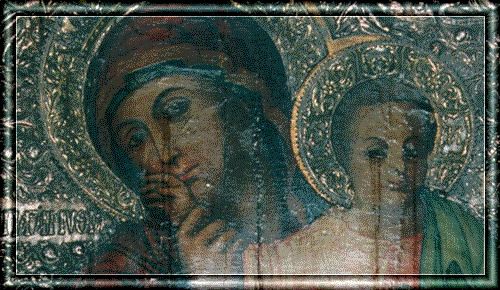 Life after death
Protestants
Those that trust in Jesus as savior go to paradise, those that trust in their own works for salvation go to hell. In the end times, these groups are let into heaven and the lake of fire respectively.
Orthodox
Eternal salvation in heaven achieved by repentance; Eternal Damnation in hell to heavy sinners.
Matthew 16:27: Christ: "For the Son of Man is going to come in his Father's glory with his angels, and then he will reward each person according to what they have done."
Matthew 7:21: Christ: "Not everyone who says to me 'Lord, Lord' will enter the kingdom of heaven, but only the one who does the will of my Father who is in heaven."
1 Corinthians 6:9: "Or do you not know that wrongdoers will not inherit the kingdom of God? Do not be deceived: Neither the sexually immoral nor idolaters nor adulterers nor men who have sex with men"
Romans 6:23: "For the wages of sin is death, but the gift of God is eternal life in Christ Jesus our Lord."
John 5:28-29: "Do not be amazed at this, for a time is coming when all who are in their graves will hear his voice and come out—those who have done what is good will rise to live, and those who have done what is evil will rise to be condemned."
Revelation 21:8: "But the cowardly, the unbelieving, the vile, the murderers, the sexually immoral, those who practice magic arts, the idolaters and all liars—they will be consigned to the fiery lake of burning sulfur. This is the second death."
Matthew 25:45-46: "He will reply, 'Truly I tell you, whatever you did not do for one of the least of these, you did not do for me.' "Then they will go away to eternal punishment, but the righteous to eternal life."
Billy Graham's final book, Where I Am: "Many people teach today that the blood of Jesus covers all sin, regardless of whether the sinner repents or not. This is Satan's great lie. Some believe they will automatically walk into Heaven when this earthly life is over because God is love. That would negate the sacrifice Jesus made on the cross. Don't be deceived, for God is not mocked. God is also a God of justice and righteousness.

He is not preparing a place in Heaven for unrepentant sinners.

While we have contributed nothing to God's free gift of salvation, there is a condition to possessing it — we must confess our sin, turn from it, and receive Christ on His terms."
Saints
Protestants
Anyone who believes in Jesus as savior is a saint.
Orthodox
A special group of holy people, who are venerated. They may act as intercessors between God and Man and may be invoked in prayer.
To perform miracles is rare but it happens. These rare people who perform miracles are called Saints. Saints even after their death made innumerable miracles in Orthodoxy.
Revelation 14:12 (ESV): "Here is a call for the endurance of the saints, those who keep the commandments of God and their faith in Jesus."
Confessing sins
Protestants
To God through Jesus.
Orthodox
To God through priests.
John 20:23: "If you forgive the sins of any, they are forgiven them; if you retain the sins of any, they are retained."
Jesus appointed his disciples as confessors. This gift of the disciples is passed to priests when they are ordained and if we go back in time the first who ordained priests (orthodox priests) is Apostle Paul who was ordained personally by Jesus Christ.
James 5:16: "Therefore confess your sins to each other and pray for each other so that you may be healed. The prayer of a righteous person is powerful and effective."
Proverbs 28:13: "Whoever conceals their sins does not prosper, but the one who confesses and renounces them finds mercy."
Prayer
Protestants
Protestants pray while seated.
Orthodox
Orthodox never pray while seated. They pray standing up or on their knees. The best position is on your knees. Except in some cases the Jesus prayer when it is done for a long time.
We pray to our Lord and Master. We can not even see God because we will die. Exodus 33:20: ""But," He said, "you cannot see my face, for no one may see me and live."" Exodus 3:5: ""Do not come any closer," God said. "Take off your sandals, for the place where you are standing is holy ground.""
Clergy
Protestants
Each church independent, headed by Pastors, Elders and Deacons.
Orthodox
Hierarchical. The Ecumenical Patriarch followed by Archbishops, Metropolitans, Bishops, Priests and Monks. Women can be Nuns.
Protestants have many branches and practices. The Orthodox church is one; all believers conform to it and its head is Jesus Christ.
Holy Scriptures
Protestants
Holy Bible.
Orthodox
Holy Bible, Holy Tradition(the decisions of the Ecumenical Councils and the word of Saints which are considered by the Orthodox church as God-breathed).
Romans 8:26-27: "In the same way, the Spirit helps us in our weakness. We do not know what we ought to pray for, but the Spirit himself intercedes for us with groans that words cannot express. And he who searches our hearts knows the mind of the Spirit, because the Spirit intercedes for the saints in accordance with God's will."
Holy Days
Protestants
Christmas and Easter.
Orthodox
Christmas, Lent, Easter, Pentecost, Ascension, Baptism, Transformation of Christ, Mother of God Feasts such as 15th August, Saints' Feast Days.
Use of pictures
Protestants
Not used.
Orthodox
Permitted as means of inspiration.
I visited protestant churches and there was not even a single cross. I disagree. To worship the pictures is not idolatry we worship the person who is shown by the picture and not the picture. If I kiss, venerate and worship Jesus Christ who is shown by the picture is not idolatry.
Martin Luther the founder of Protestantism wrote: "No sin can separate us from Him, even if we were to kill or commit adultery thousands times each day...Be a sinner, and let your sins be strong, but let your trust in Christ be stronger, and rejoice in Christ who is the victor over sin, death, and the world."
I disagree with the above two statements. Although Luther was a theologian he was not an Apostle, Prophet or a Saint. He did not perform miracles.
The Prophet Isaiah wrote: Isaiah 59:1-2: "Surely the arm of the LORD is not too short to save, nor his ear too dull to hear. But your iniquities(sins) have separated you from your God; your sins have hidden his face from you, so that he will not hear."
Also, in Matthew 13:41: "The Son of Man will send out his angels, and they will weed out(remove) of his kingdom everything that causes sin and all who do evil."
Christ's words in Luke 13:3: "I tell you, no! But unless you repent, you too will all perish."
In 1 Corinthians 6:9-10: "Or do you not know that wrongdoers(sinners) will not inherit the kingdom of God? Do not be deceived: Neither the sexually immoral nor idolaters nor adulterers nor men who have sex with men nor thieves nor the greedy nor drunkards nor slanderers nor swindlers will inherit the kingdom of God."
When Apostle Paul says sinners will not inherit the kingdom of God he means sinners will be separated from God. In Romans 2:6: "God will repay each person according to what they have done." If they have done sins God will repay them by sending them to hell, separating them from Him. In 2 Thessalonians 1:8-9: "He(God) will punish those who do not know God and do not obey the gospel of our Lord Jesus. They will be punished with everlasting destruction and shut out from the presence of the Lord and from the glory of his might."
Even if we have faith to perform many miracles and we are sinners(evildoers) Jesus Christ will separate us from Him: Matthew 7:22-23: "Many will say to me on that day. 'Lord, Lord, did we not prophesy in your name and in your name drive out demons and in your name perform many miracles?' Then I will tell them plainly, 'I never knew you. Away from me, you evildoers!'"
In Mark 9:43: "If your hand causes you to stumble(sin) cut it off. It is better for you to enter life maimed than with two hands to go into hell, where the fire never goes out."
When Apostle Paul gave instructions to people what to do he did not say believe in Christ and you will be saved, he said repent: 1 Corinthians 6:18: "Flee from sexual immorality. All other sins a person commits are outside the body, but whoever sins sexually, sins against their own body."
1 Thessalonians 4:1-8: "As for other matters, brothers and sisters, we instructed you how to live in order to please God, as in fact you are living. Now we ask you and urge you in the Lord Jesus to do this more and more. For you know what instructions we gave you by the authority of the Lord Jesus. It is God's will that you should be sanctified: that you should avoid sexual immorality; that each of you should learn to control your own body in a way that is holy and honorable, not in passionate lust like the pagans, who do not know God; and that in this matter no one should wrong or take advantage of a brother or sister. The Lord will punish all those who commit such sins, as we told you and warned you before. For God did not call us to be impure, but to live a holy life. Therefore, anyone who rejects this instruction does not reject a human being but God, the very God who gives you his Holy Spirit."
Colossians 3:5-25: "Put to death, therefore, whatever belongs to your earthly nature: sexual immorality, impurity, lust, evil desires and greed, which is idolatry. Because of these, the wrath of God is coming. You used to walk in these ways, in the life you once lived. But now you must also rid yourselves of all such things as these: anger, rage, malice, slander, and filthy language from your lips. Do not lie to each other, since you have taken off your old self with its practices and have put on the new self, which is being renewed in knowledge in the image of its Creator. Here there is no Gentile or Jew, circumcised or uncircumcised, barbarian, Scythian, slave or free, but Christ is all, and is in all. Therefore, as God's chosen people, holy and dearly loved, clothe yourselves with compassion, kindness, humility, gentleness and patience. Bear with each other and forgive one another if any of you has a grievance against someone. Forgive as the Lord forgave you. And over all these virtues put on love, which binds them all together in perfect unity. Let the peace of Christ rule in your hearts, since as members of one body you were called to peace. And be thankful. Let the message of Christ dwell among you richly as you teach and admonish one another with all wisdom through psalms, hymns, and songs from the Spirit, singing to God with gratitude in your hearts. And whatever you do, whether in word or deed, do it all in the name of the Lord Jesus, giving thanks to God the Father through him.
Instructions for Christian Households
Wives, submit yourselves to your husbands, as is fitting in the Lord.
Husbands, love your wives and do not be harsh with them.
Children, obey your parents in everything, for this pleases the Lord.
Fathers, do not embitter your children, or they will become discouraged.
Slaves, obey your earthly masters in everything; and do it, not only when their eye is on you and to curry their favor, but with sincerity of heart and reverence for the Lord. Whatever you do, work at it with all your heart, as working for the Lord, not for human masters, since you know that you will receive an inheritance from the Lord as a reward. It is the Lord Christ you are serving. Anyone who does wrong will be repaid for their wrongs, and there is no favoritism."
Hebrews 13:4-5: "Marriage should be honored by all, and the marriage bed kept pure, for God will judge the adulterer and all the sexually immoral. Keep your lives free from the love of money and be content with what you have, because God has said, 'Never will I leave you; never will I forsake you.'"
Ephesians 5:3-7: "But among you there must not be even a hint of sexual immorality, or of any kind of impurity, or of greed, because these are improper for God's holy people. Nor should there be obscenity, foolish talk or coarse joking, which are out of place, but rather thanksgiving. For of this you can be sure: No immoral, impure or greedy person—such a person is an idolater—has any inheritance in the kingdom of Christ and of God. Let no one deceive you with empty words, for because of such things God's wrath comes on those who are disobedient. Therefore do not be partners with them."
2 Timothy 2:22: "Flee the evil desires of youth and pursue righteousness, faith, love and peace, along with those who call on the Lord out of a pure heart."
1 Corinthians 5:9-11: "I wrote to you in my letter not to associate with sexually immoral people- not at all meaning the people of this world who are immoral, or the greedy and swindlers, or idolaters. In that case you would have to leave this world. But now I am writing to you that you must not associate with anyone who claims to be a brother or sister but is sexually immoral or greedy, an idolater or slanderer, a drunkard or swindler. Do not even eat with such people."
1 Corinthians 10:8: "We should not commit sexual immorality, as some of them did - and in one day twenty-three thousand of them died."
Romans 6:15-17: "What then? Shall we sin because we are not under the law but under grace? By no means! Don't you know that when you offer yourselves to someone as obedient slaves, you are slaves of the one you obey—whether you are slaves to sin, which leads to death, or to obedience, which leads to righteousness? But thanks be to God that, though you used to be slaves to sin, you have come to obey from your heart the pattern of teaching that has now claimed your allegiance."
Apostle Paul gave instructions not to sin: Romans 6:1-2: "What shall we say, then? Shall we go on sinning so that grace may increase? By no means! We are those who have died to sin; how can we live in it any longer?"
Romans 13:11-14: "And do this, understanding the present time: The hour has already come for you to wake up from your slumber, because our salvation is nearer now than when we first believed. The night is nearly over; the day is almost here. So let us put aside the deeds of darkness and put on the armor of light. Let us behave decently, as in the daytime, not in carousing and drunkenness, not in sexual immorality and debauchery, not in dissension and jealousy. Rather, clothe yourselves with the Lord Jesus Christ, and do not think about how to gratify the desires of the flesh."
Below, are presented some of Apostle Paul's instructions to his co-worker, Titus: Titus 2:1-6: "You, however, must teach what is appropriate to sound doctrine. Teach the older men to be temperate, worthy of respect, self-controlled, and sound in faith, in love and in endurance. Likewise, teach the older women to be reverent in the way they live, not to be slanderers or addicted to much wine, but to teach what is good. Then they can urge the younger women to love their husbands and children, to be self-controlled and pure, to be busy at home, to be kind, and to be subject to their husbands, so that no one will malign the word of God. Similarly, encourage the young men to be self-controlled."
Titus 2:9-10: "Teach slaves to be subject to their masters in everything, to try to please them, not to talk back to them, and not to steal from them, but to show that they can be fully trusted, so that in every way they will make the teaching about God our Savior attractive."
Titus 3:1-2: "Remind the people to be subject to rulers and authorities, to be obedient, to be ready to do whatever is good, to slander no one, to be peaceable and considerate, and always to be gentle toward everyone."
Titus 3:8-9: "This is a trustworthy saying. And I want you to stress these things, so that those who have trusted in God may be careful to devote themselves to doing what is good. These things are excellent and profitable for everyone. But avoid foolish controversies and genealogies and arguments and quarrels about the law, because these are unprofitable and useless."
It is true that Apostle Paul speaks about faith without works such as:
1. Ephesians 2:8-9: "For it is by grace you have been saved, through faith - and this is not from yourselves, it is the gift of God - not by works, so that no one can boast." Similarly, Apostle Paul speaks about faith without works in:
2. Romans 3:28
3. Romans 4:5
4. Galatians 2:16
5. Galatians 3:5-6
On the contrary, James argues that faith without works is dead: James 2:20-26: "You foolish person, do you want evidence that faith without deeds is useless? Was not our father Abraham considered righteous for what he did when he offered his son Isaac on the altar? You see that his faith and his actions were working together, and his faith was made complete by what he did. And the scripture was fulfilled that says, "Abraham believed God, and it was credited to him as righteousness," and he was called God's friend. You see that a person is considered righteous by what they do and not by faith alone. In the same way, was not even Rahab the prostitute considered righteous for what she did when she gave lodging to the spies and sent them off in a different direction? As the body without the spirit is dead, so faith without deeds is dead."
James 2:14-17: "What good is it, my brothers and sisters, if someone claims to have faith but has no deeds? Can such faith save them? Suppose a brother or a sister is without clothes and daily food. If one of you says to them, "Go in peace; keep warm and well fed," but does nothing about their physical needs, what good is it? In the same way, faith by itself, if it is not accompanied by action, is dead."
Apostle Paul might have talked about faith not works but he mentions repent, repentance in a number of cases:
1. 2 Corinthians 12:21: "I am afraid that when I come again my God will humble me before you, and I will be grieved over many who have sinned earlier and have not repented of the impurity, sexual sin and debauchery in which they have indulged."
2. 2 Corinthians 7:9
3. 2 Corinthians 7:10
4. Romans 2:4
5. 2 Timothy 2:25
6. Hebrews 6:1
7. Hebrews 6:6

1 Corinthians 11:1 (NKJ Version): "Imitate me, just as I also imitate Christ." Here, Apostle Paul tells us to imitate Christ. How can we imitate Christ? What did Christ do? Christ is sinless. Christ never sinned. In the Holy Bible it is mentioned that Satan did not cause Christ to sin, Satan only tempted Christ three times and Christ won Satan all three times Matthew 4:1-11. Also, Christ won Satan when He resurrected. Therefore, according to Apostle Paul we should imitate Christ by, among other things, being sinless.
Confused? When in doubt refer to the words of Jesus. The words of Jesus are superior to any other words because He is God and came in person on earth and spoke. We are humans. Jesus says we should repent(not to sin) many times in the Holy Bible. Please, bear in mind that repentance is to keep the commands of God: John 14:21: "Whoever has my commands and keeps them is the one who loves me. The one who loves me will be loved by my Father, and I too will love them and show myself to them." John 5:14: "Later Jesus found him at the temple and said to him, "See, you are well again. Stop sinning or something worse may happen to you.""
John 3:16: "For God so loved the world that he gave his one and only Son, that whoever believes in him shall not perish but have eternal life." What does believe mean?
Protestants comply with the above. You will be and feel even
better
2 Timothy 4:3-5
.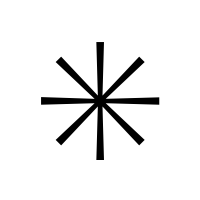 Go to the Home page.
Go to the Early Jewish Writings.